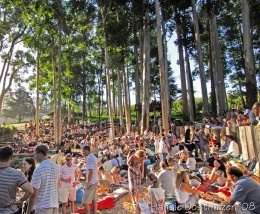 PAUL CLUVER FOREST CONCERTS
When: 10 Dec - 4 Mar (2011/12)
Where: De Rust Estate in Grabouw, just 45 minutes drive from Cape Town International Airport on the N2
More information: www.cluver.com/amphitheatre
It's concert time again at the Paul Cluver Forest Ampitheatre. Surrounded by a towering Eucalyptus forest and with a capacity of only 600, this is one of the most unique and intimate venues in the country - perfect for the unplugged style of the concerts.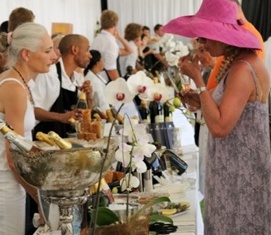 FRANSCHHOEK CAP CLASSIQUE & CHAMPAGNE FESTIVAL
When: 2 - 4 Dec 2011
Where: Franschhoek, near Cape Town
More information: www.franschhoek.org.za
So, what's the difference between Methode Cap Classique and champagne? Grab a glass and start sampling the barrage of bubblies at this fabulous affair to find out. There are gourmet offerings from the area's restaurants, too.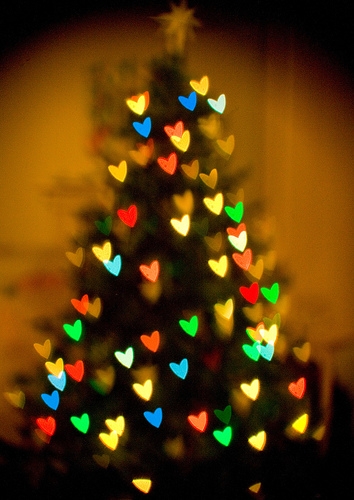 CHRISTMAS IN AFRICA
When: 24 - 25 Dec 2011
Where: Throughout Africa
There are approximately 350 million Christians in Africa. Christmas is celebrated throughout the continent by Christian communities large and small.
How to say Merry Christmas:
In Zulu (South Africa): Sinifisela Ukhisimusi Omuhle
In Afrikaans (South Africa): Geseënde Kersfees
In Akan (Ghana): Afishapa
In Zimbabwe: Merry Kisimusi
In Swazi (Swaziland): Sinifisela Khisimusi Lomuhle
In Sotho (Lesthoto): Matswalo a Morena a Mabotse
In Swahili (Tanzania, Kenya): Kuwa na Krismasi njema
In Amharic (Ethiopia): Melkam Yelidet Beaal
In Egyptian (Egypt): Colo sana wintom tiebeen
In Yoruba (Nigeria): E ku odun, e hu iye' dun!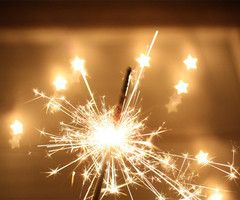 NEW YEAR'S EVE IN AFRICA
When: 31 Dec - 1 Jan (2011/12)
Where: Throughout Africa
New Year's Eve is celebrated in many communities across Africa. In most African cities, hotels and bars will be full of party goers celebrating the New Year. Every country in Africa enjoys a public holiday on January 1st, regardless if they celebrate their traditional New Year on that day.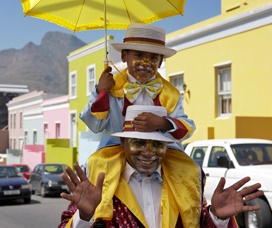 CAPE TOWN MINSTREL FESTIVAL
When: 31 Dec - 2 Jan (2011/12)
Where: Cape Town
More information: www.capetown.travel
It's summer in Cape Town and the New Year is celebrated in great raucous style in the form of a carnival. The parades are huge flamboyant affairs with grand costumes, wonderful marching bands, singing, dancing and more. Needless to say, few Capetonians make it to work on the 2nd of January.



South African Embassy
Tourism Section
Address: Avenida Luís Bívar 10, 1069-024 Lisboa
Telephone: (+351) 21 319 22 00 Fax: (+351) 21 352 56 18 Email: This email address is being protected from spambots. You need JavaScript enabled to view it.
Website: www.embaixada-africadosul.pt
www.southafrica.net
World's Best Tourist Information Website, World Travel Awards 2007

www.delicious.com/satourism
Directory of Sites about South Africa

If you no longer wish to receive our e-mails, please reply to this message with "Unsubscribe" in the subject line.