ABSA KLEIN KAROO NATIONAL ARTS FESTIVAL
When: 31 Mar - 7 Apr 2012
Where: Oudtshoorn, Western Cape
More information: www.kknk.co.za
Started as an Afrikaans alternative to the mainly English National Arts Festival, the Absa KKNK celebrates the variety within the arts, featuring well-known and young up-and-coming artists in dance and theatre.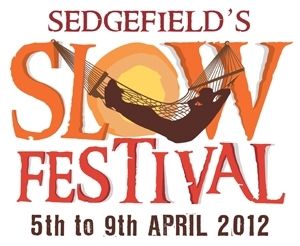 SEDGEFIELD SLOW FESTIVAL
When: 5 - 9 Apr 2012
Where: Garden Route
More information: www.slowfestival.co.za
Remember when people had fun without television, cell phones and computers? When all kids could ride bikes and played outdoors all day? Well, Slow Festival is all about having fun the old-fashioned way.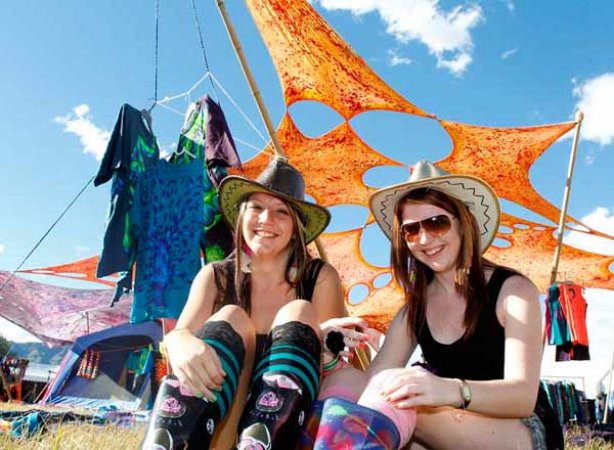 SPLASHY FEN MUSIC FESTIVAL
When: 5 - 9 Apr 2012
Where: Near Underberg in KwaZulu- Natal
More information: www.splashyfen.co.za
Splashy Fen is South Africa's longest-running music festival, which every Easter attracts thousands of people to a farm near Underberg in KwaZulu-Natal for a unique outdoor music experience. The festival offers a 4 day line-up of some of the country's hottest acts.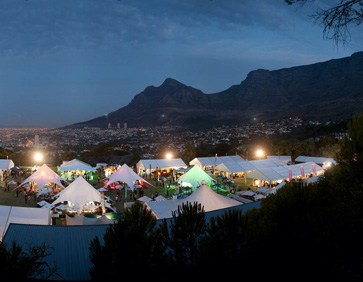 TASTE CAPE TOWN FESTIVAL
When: 19 - 22 Apr 2012
Where: Green Point Cricket Club, Cape Town
More information: http://tasteofcapetown.com/
This is Cape Town's culinary event of the year. Over four days, this unique festival will once again bring together the city's most acclaimed restaurants and carefully selected exhibitors to attract the most dedicated and sophisticated foodies.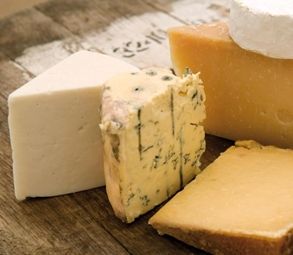 SA CHEESE FESTIVAL
When: 27 - 30 Apr 2012
Where: Sandringham, half way between Cape Town and Paarl
More information: www.cheesefestival.co.za
If you're looking for the hottest new trends in all things cheese, there is no better place to be than the SA Cheese Festival, where cheese remains the jewel in the festival crown. Come hungry!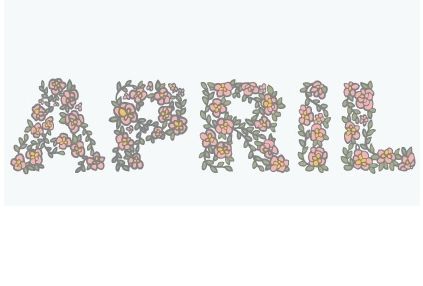 MORE EVENTS
> Decadent ice cream and wine tasting at Clos Malverne (1 Fev - 30 Apr)
> The Rand Show (6 - 15 Apr)
> STIHL Lumberjack Festival (14 - 15 Apr)
> Africa Bike Week 2012 (26 - 30 Apr)
> Dirtopia Mountain Bike Festival (27 - 29 Apr)
> Franschhoek Mystery Weekend (27 - 28 Apr)
> Prince Albert Olive Festival (27 - 28 Apr)
> John Dory's Orange River Canoe Marathon (28 - 29 Apr)

South African Embassy
Tourism Section
Address: Avenida Luís Bívar 10, 1069-024 Lisboa
Telephone: (+351) 21 319 22 00 Fax: (+351) 21 352 56 18 Email: This email address is being protected from spambots. You need JavaScript enabled to view it.
Website: www.embaixada-africadosul.pt
www.southafrica.net
World's Best Tourist Information Website, World Travel Awards 2007

www.delicious.com/satourism
Directory of Sites about South Africa

If you no longer wish to receive our e-mails, please reply to this message with "Unsubscribe" in the subject line.