South Africa celebrated its National Day on 27 April 2012.  This year, South African democracy came of age as it turned 18 years old.
As is tradition, the official residence in Lapa opened its doors to friends of South Africa, members of the South African community in Portugal, numerous guests and prestigious members of the Portuguese government and the Diplomatic Corps accredited to Portugal as well as from various political, cultural and social sectors.
In her speech, Ambassador Keitumetse Matthews referred to this year's Freedom Day theme, "Working Together to Build Unity and Prosperity", recalling the progress that has been achieved to overcome many socio-economic challenges and build a truly non-racial, non-sexist, democratic and free South Africa.
In tribute to its large Indian community, the guests had the opportunity to taste several typical Indian dishes as well as the traditional gastronomy of other groups that comprise South Africa's large cultural diversity .
The warm sunny day allowed the guests to enjoy the beautiful garden of the official residence as well as the excellent view of the Tagus River.

Ambassador Matthews being greeted by former Portuguese Foreign Minister, Luis Amado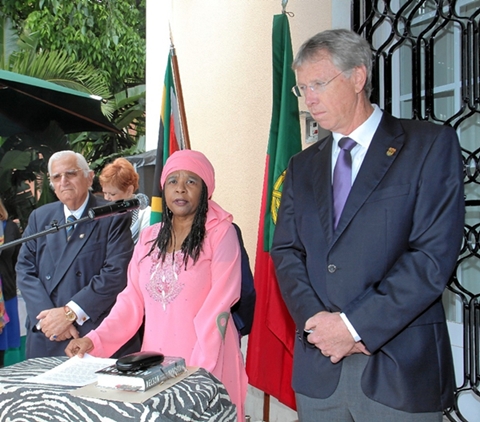 Ambassador Matthews bidding farewell to outgoing Honorary Consuls, Mr António Schneider (Porto) and Mr Peter Booth (Funchal)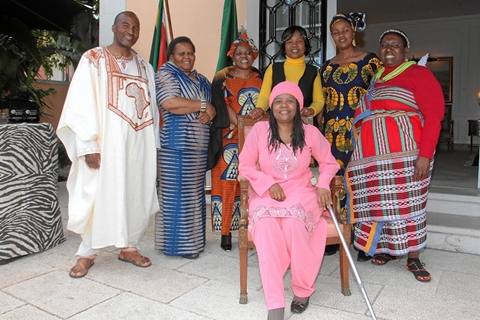 Ambassador Matthews and a group of South African diplomats in traditional dress