The South African Embassy was invited to participate in the Export Markets series seminar organized by AIP-Portuguese Manufacturers Association/Business Confederation on 25 February 2014 in Lisbon.Ambassador Matthews, hosted by the Vice-President of AIP, made the welcome remarks to the audience. Mr. R Stroebel, First Secretary, made a presentation on the South Africa economy & market, the regional perspective, business & investment opportunities and the bilateral relations.
The representative of AICEP in Johannesburg (Portuguese Trade & Investment Agency), a South African consultant (Skype interventions) and the President of the Luso-South African Chamber of Commerce (CCILSA) were also speakers at the event. The market conditions, regulatory framework, current opportunities and the experience of some Portuguese companies in the market were some of the subjects under discussion
The Export Markets initiative is funded by EU Structural Funds and aims to promote 10 markets which are considered strategic for Portuguese companies: South Africa, Morocco, Algeria, China, India, Israel, Mozambique, Turkey, Chile and Colombia.
 The seminar was attended by approximately 35 companies, mostly SMME's.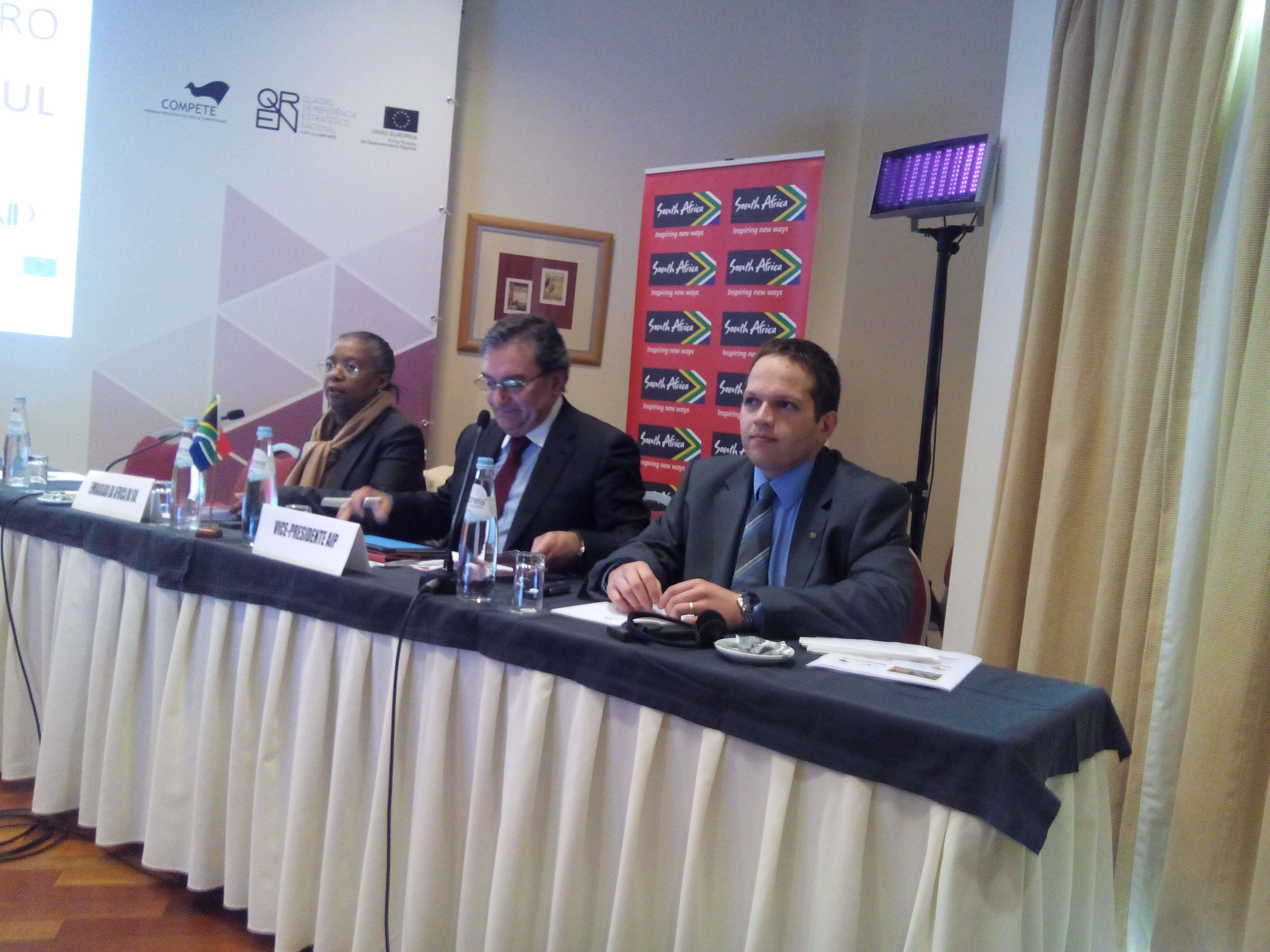 Left to right: Ambassador KST Matthews, Vice-President AIP Mr Jorge Santos and First Secretary Mr R Stroebel